Cara Perdagangan Harian dengan Trend
How to Day Trade with Trend
Dalam artikel ini, saya akan membincangkan Cara Berdagang dengan Trend secara terperinci. Sila baca artikel kami sebelumnya di mana kami membincangkan Cara Berdagang dengan Zon Penawaran dan Permintaan. Sebagai sebahagian daripada artikel ini, kita akan membincangkan petunjuk berikut yang berkaitan dengan Cara Berdagang dengan Trend.
In this article, I am going to discuss How to Day Trade with Trend in detail. Please read our previous article where we discussed How to Trade with Supply and Demand Zone. As part of this article, we are going to discuss the following pointers which are related to How to Day Trade with Trend.
Mengapa analisis trend diperlukan untuk perdagangan hari
Struktur pasaran secara terperinci
Bagaimana berniaga dengan aliran menaik dan aliran menurun dan pasaran sisi
Ciri-ciri setiap trend
Cara menganalisis setiap trend
Bilakah trend berakhir
Why trend analyze required for day trading
Structure of the market in details
How to trade with uptrend and downtrend and sideways market
Characteristics of each trend
How to analyze each trend
When does trend end
SAYA AKAN MENGHASILKAN artikel Analisis Tindakan Harga SEBELUM MULA.
I WOULD SUGGEST GO THROUGH THE Price Action Analysis article BEFORE GOING FORWARD.
Mengapa Analisis Trend untuk Perdagangan Harian?
Why Trend Analysis for Day Trading?
Berdagang melawan trend, tanpa trend, atau trend berkualiti rendah adalah salah satu sebab yang paling umum untuk perdagangan gagal. Kualiti atau trend yang kuat mempunyai kejayaan (kelebihan) yang lebih dapat diramalkan.
Trading against the trend, without a trend, or poor quality trends are one of the most common reasons for trade fail. The quality or strong trends have more predictable success (edge).
Susunan bar harga dan penarikan balik yang terkawal memberikan kepastian yang lebih besar yang berlaku pada penawaran dan permintaan. Trend lemah atau lemah mempunyai jangkaan yang lebih rendah. Penyusunan bar harga dan penarikan balik yang tidak terkawal ke dalam penawaran dan permintaan mengurangkan kemungkinan pembalikan

The controlled arrangement of price bars and pullbacks provide greater certainty that reverses at supply and demand happen. Poor or weak trends have lower predictability. Uncontrolled arrangement of price bars and pullbacks into supply and demand lessens chances of a reversal
STRUKTUR PASARAN PASARAN
STRUCTURE OF MARKET OF MARKET
Harganya melalui 4 Fasa / The price goes through 4 Phases
AKUMULASI (pasar sisi)
UPTREND (menaik)
PENGEDARAN (pasar sisi)
DOWNTREND (tren turun)
ACCUMULATION (sideways market)
UPTREND(trending up)
DISTRIBUTION (sideways market)
DOWNTREND (trending down)
AKUMULASI (PASARAN TENGAH)
ACCUMULATION (SIDEWAYS MARKET)
Wang pintar dikeluarkan dari bekalan saham yang terapung dengan membeli, proses ini disebut pengumpulan. Fasa pengumpulan kelihatan seperti pasaran jarak jauh setelah aliran menurun menurun.
Smart money is removed from the floating supply of stock by buying, this process is called accumulation. The accumulation phase looks like a range market after an extended downtrend.
Pasaran berada dalam jangkauan ketika berdagang antara Support dan Resistance. Harga Terjejas antara Rintangan dan Sokongan. Tidak bergerak ke mana-mana arah. Secara amnya pada peringkat pengumpulan, kita akan melihat
A market is in a range when trading between Support and Resistance. Price Stuck between Resistance and Support. Not move any direction. Generally in the accumulation stage, we will see
 Lilin jarak normal atau sempit
 Kedua-dua campuran lilin hijau dan merah
 Isipadu rendah
 Luangkan lebih banyak masa
 Harga dalam julat yang ketat
Normal or narrow range candle
Both mix of the green and red candle
Low volume
Take more time
Price in a tight range
Seiring berjalannya waktu, perhentian secara beransur-ansur akan meningkat di luar jangkauan kerana peniaga-peniaga panjang dekat rendah dan pendek berhampiran ketinggian julat.
As time goes by, stops will gradually build up beyond the range as traders long near the lows and short near the highs of the range.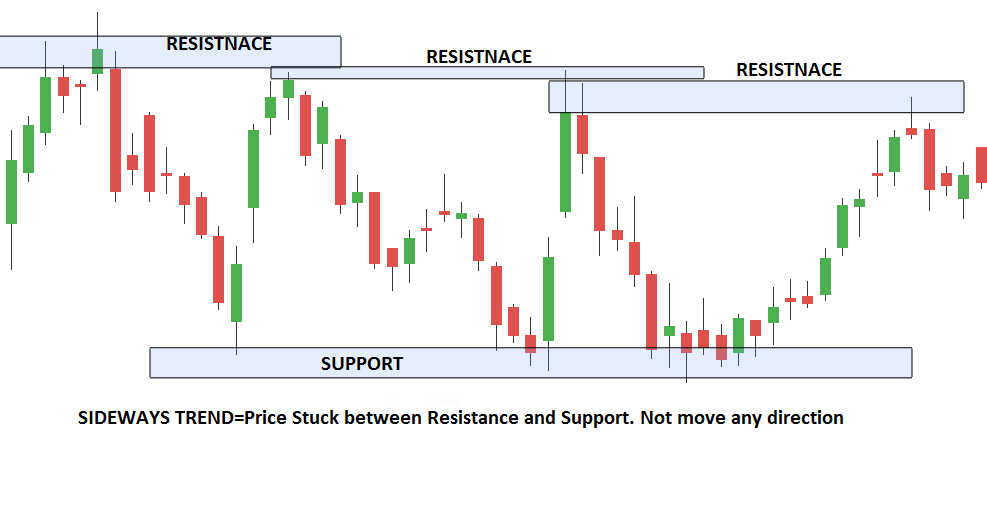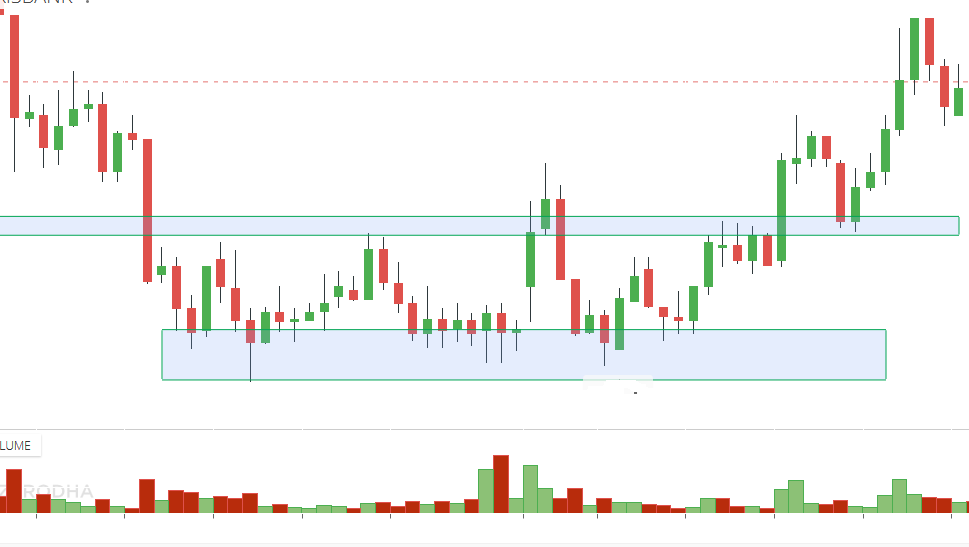 Tidak ada jaminan bahawa pasaran akan terbalik dari sini. Tetapi ia harus memberi peringatan kepada anda bahawa kemungkinan beruang semakin lemah dan lembu boleh mengawal dan mendorong harga lebih tinggi di atas paras tertinggi
No guarantee that the market will reverse from here. But it should alert you to the possibility that the bears are getting weak and the bulls could take control and push the price higher above the highs of the range
Cara masuk dari pengumpulan
How to enter from the accumulation
3 JENIS MASUK DARI PENGUMPULAN
3 TYPES ENTRY FROM ACCUMULATION
 Kemasukan musim bunga
 Putus masuk
 Pecahkan entri penarikan balik (rata atau ujian)
Spring entry
Break out entry
Break out pullback(flat or test ) entry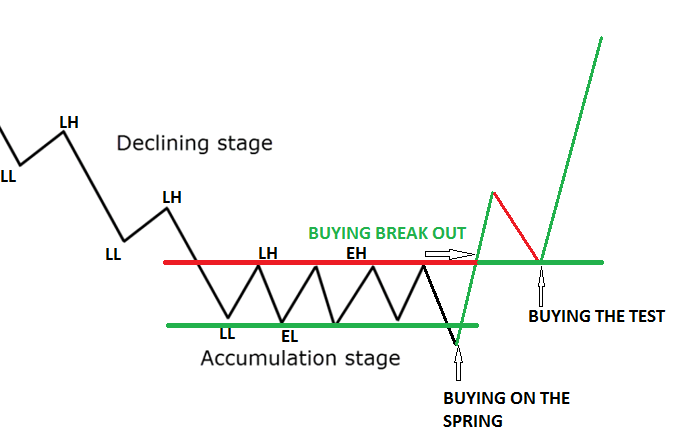 Sekiranya tahap rendah bertepatan dengan Sokongan pada jangka masa yang lebih tinggi, ini akan meningkatkan kemungkinan pasaran keluar lebih tinggi. Izinkan saya menjelaskan kepada anda, gambaran besarnya adalah bullish tetapi jangka masa yang lebih rendah mempunyai trend menurun. Tren jangka masa yang lebih rendah berhenti pada rintangan jangka masa yang lebih tinggi. Izinkan saya menerangkan kepada anda
If the lows of the range coincide with Support on the higher timeframe, it greatly increases the odds of the market breaking out higher. Let me explain to you, the big picture is bullish but the lower time frame has a down trend .lower time frame trend stop at higher timeframe resistance. Let me explain to you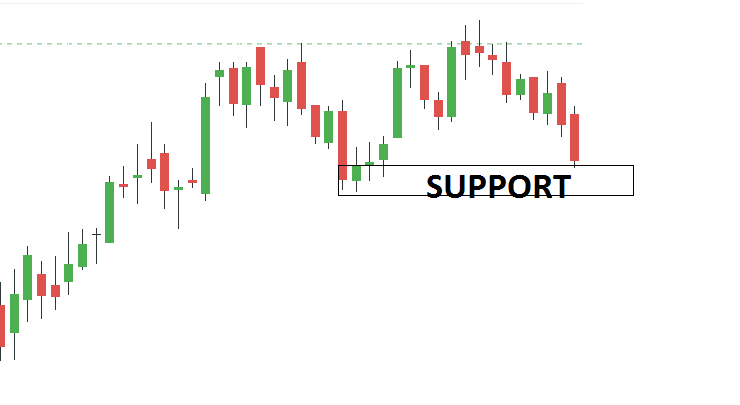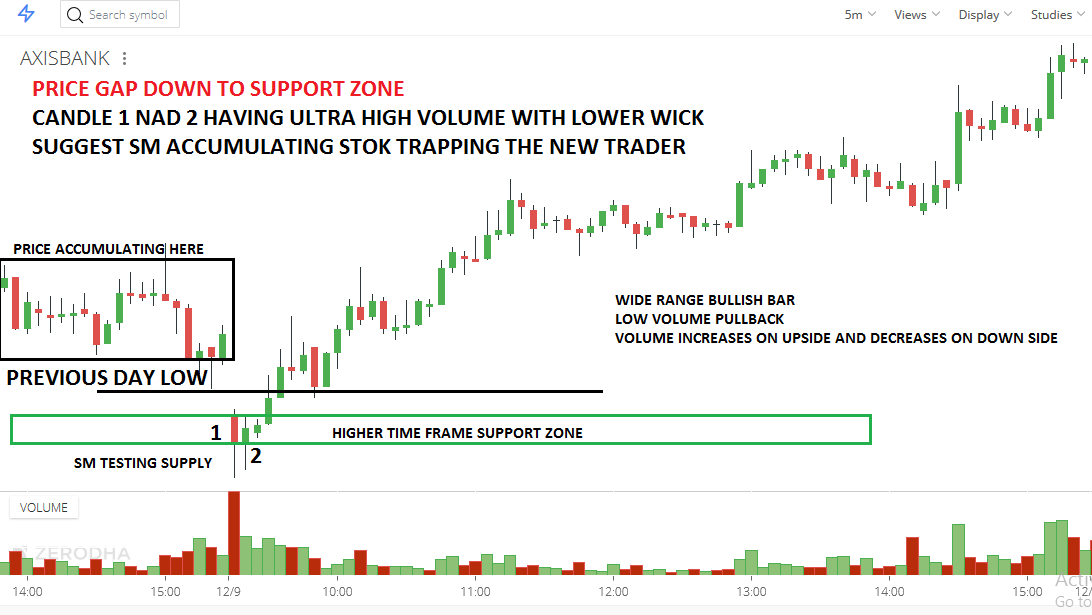 UPDATED DAILY CHART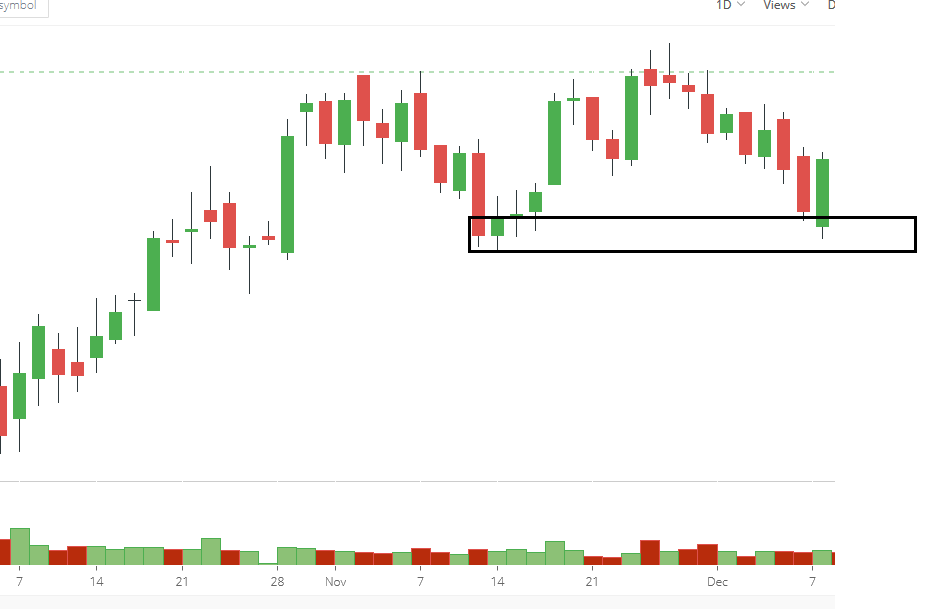 Ini bermakna anda menunggu harga sampai ke kawasan Sokongan pada jangka waktu harian dan kemudian mencari penembusan pengumpulan pada jangka masa perdagangan anda
This means you wait for the price to come to an area of Support on the daily timeframe and then look for the break of accumulation on your trading timeframe
NAIKKAN
UPTREND
Wang pintar menaikkan harga secara agresif. Fasa kemajuan pada dasarnya adalah aliran menaik dengan harga yang membuat tahap tertinggi dan rendah. Pasaran bergerak naik dan turun
Smart money aggressively moving price up. The advancing phase is essentially an uptrend with price making higher highs and lows. Market move in up and downswing
Dalam tren bull yang sihat, kenaikan biasanya melebihi panjang turun dan menjadikan tinggi lebih tinggi dan rendah lebih tinggi, sebaliknya berlaku untuk pasaran bear
In a healthy bull trend, the upswing generally exceed the downswing in length and making a higher high and higher low, the reverse is true for the bear market
Harga Menjadikan Tinggi Lebih Tinggi (HH) dan Lebih Tinggi Rendah (HL)
Price Make Higher High (HH) and Higher Low (HL)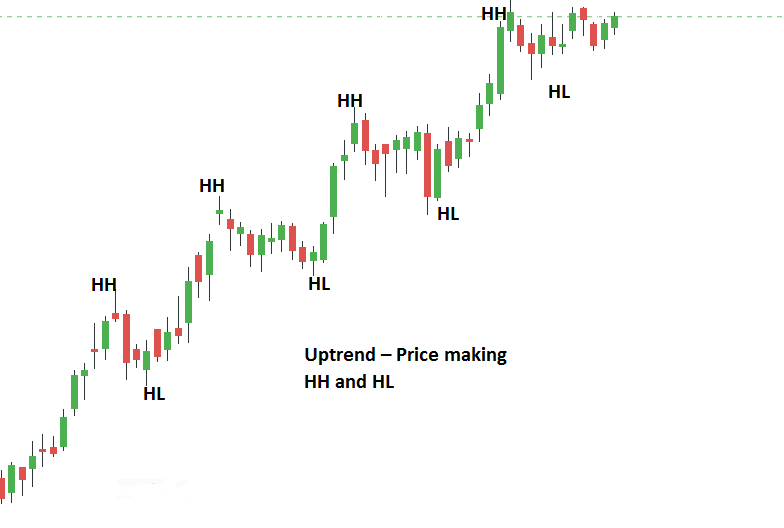 Secara amnya di peringkat maju:
Generally in the advancing stage:
 Terdapat lebih banyak kenaikan daripada lilin bearish
 Lilin bullish lebih besar daripada candle bearish
 Isipadu meningkat pada kenaikan dan penurunan pada penurunan
There's more bullish than bearish candles
The bullish candles are larger than the bearish candles
Volume increases on the upswing and decreases on the downswing
Bar kenaikkan ditutup di seberang yang melampau atau di tempat yang tinggi
Bullish bar close on opposite extreme or at near high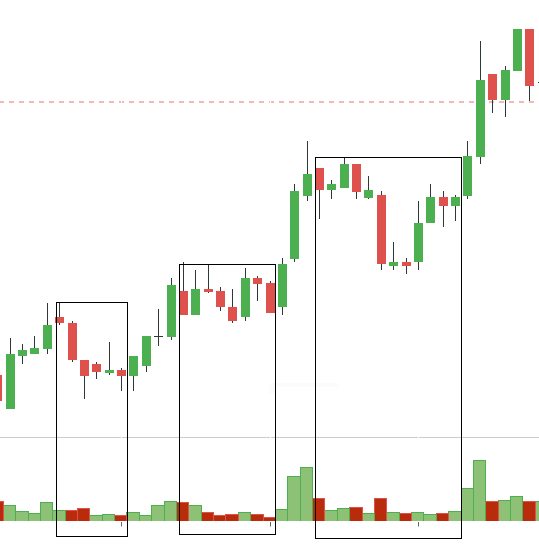 Sekarang … tahap kemajuan akhirnya perlu "berehat" kerana pembeli awal akan mula mengambil keuntungan dan penjual akan melihat untuk menutup pasaran kerana harga berada pada tahap yang menarik.
Now… the advancing stage eventually will need to "take a break" because the early buyers will start taking profits and sellers will look to short the markets as prices are at attractive levels.
Jenis tren yang berbeza.
Different types of trends.
Mereka adalah:
They are:
 Trend yang kuat
 Trend sihat
 Trend lemah
Strong trend
Healthy trend
Weak trend
Aliran menaik yang kuat
Strong uptrend
 Dalam aliran menaik yang kuat, pembeli terkawal dengan sedikit tekanan penjualan.
 Anda boleh menjangkakan trend ini akan mengalami penurunan yang cetek (sisi rata) dengan jumlah yang rendah
 Hampir menelusuri semula EMA 20.
 Bar pelbagai luas lebih tinggi daripada penurunan harga
In a strong uptrend, the buyers are in control with little selling pressure.
You can expect this trend to have shallow pullbacks (flat sideways)with low volume
Barely retracing beyond the 20 EMA.
Bullish wide range bar is more than bearish
Ini menyukarkan untuk memasuki kemunduran kerana pasaran hampir tidak mundur dan kemudian terus diperdagangkan lebih tinggi. Kaedah terbaik untuk memperdagangkan trend ini adalah pada penembusan
This makes it difficult to enter on a pullback because the market hardly retraces and then continues trading higher. The best way to trade this trend is on a breakout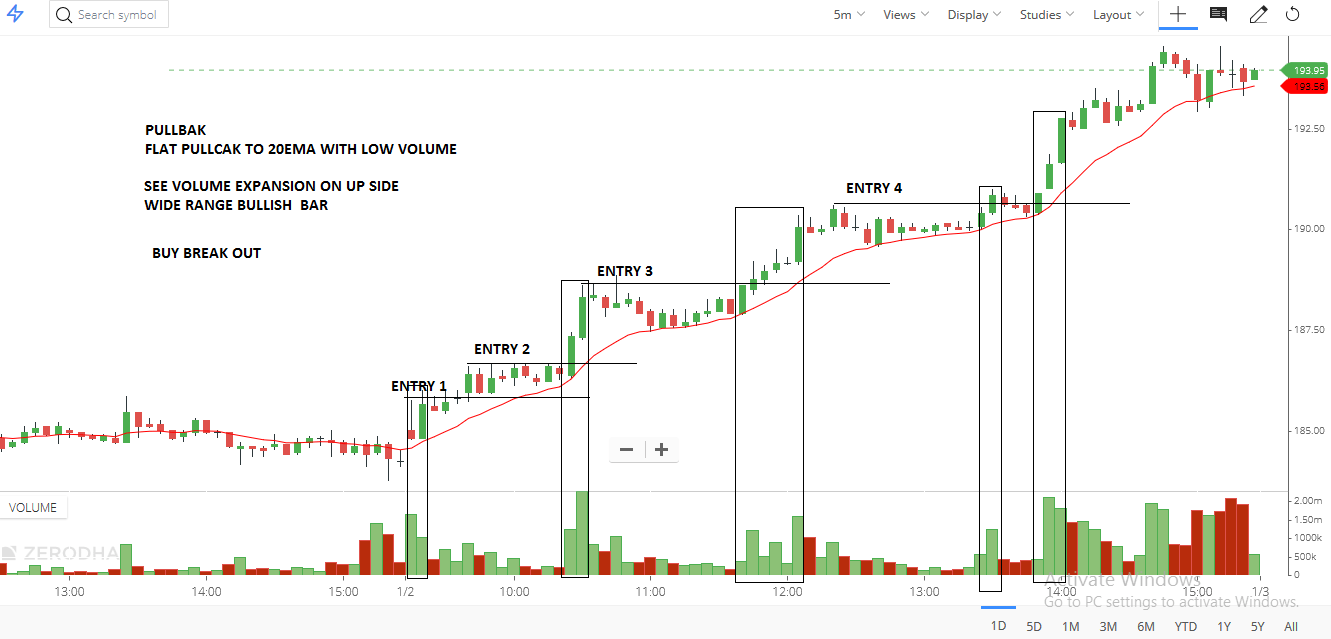 ANALYZE YOURSELF: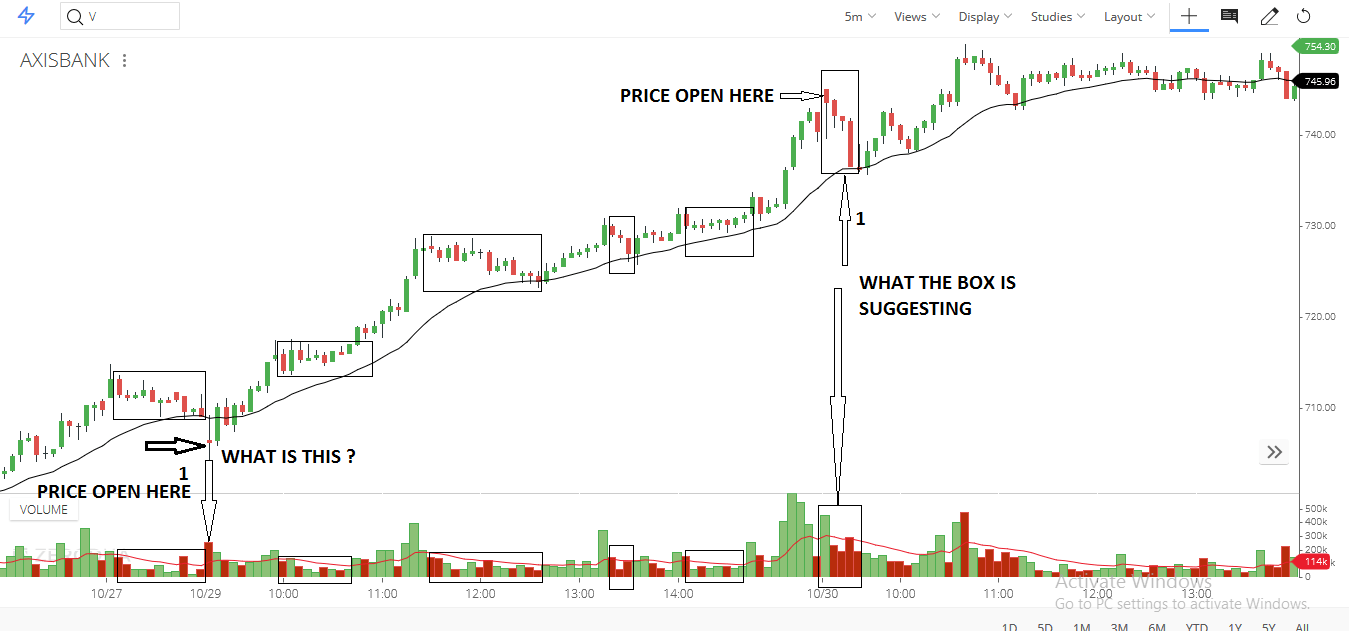 Trend menaik yang sihat
Healthy uptrend
Dalam aliran menaik yang sihat, pembeli masih terkawal dengan adanya tekanan jual (mungkin disebabkan peniaga mengambil keuntungan, atau peniaga yang ingin melakukan penyesuaian arah aliran)
In a healthy uptrend, the buyers are still in control with the presence of selling pressure (possibly due to traders taking profits, or traders looking to take counter-trend setups).
Anda dapat menjangkakan tren ini akan mengalami penurunan yang baik biasanya menuju 20EMA, yang memberikan peluang untuk memasuki tren tersebut. Penarikan balik isipadu rendah dengan jarak sempit atau lilin sumbu bawah
You can expect this trend to have a decent retracement usually towards the 20EMA, which provides an opportunity entry with the trend. Low volume pullback with narrow range or lower wick candle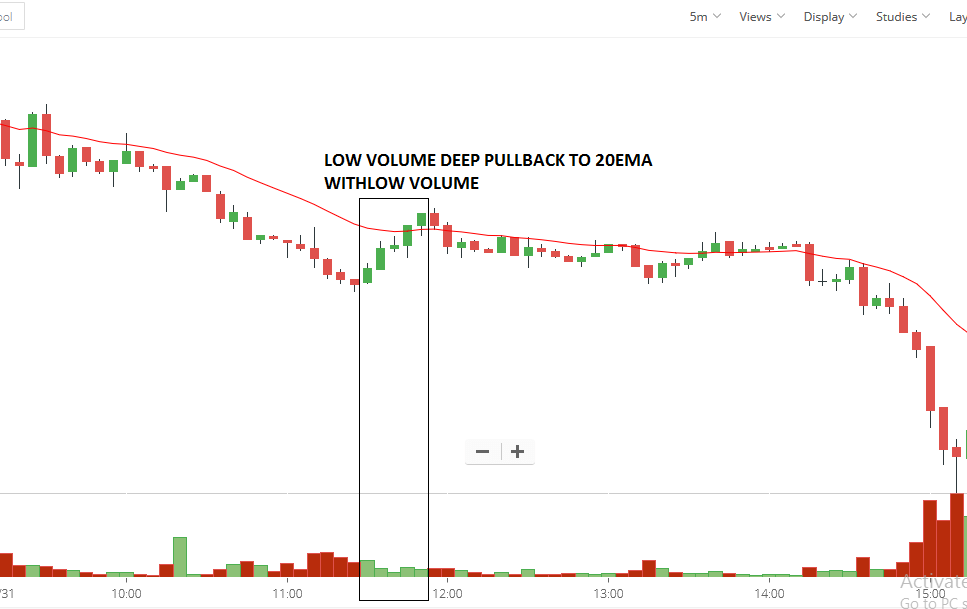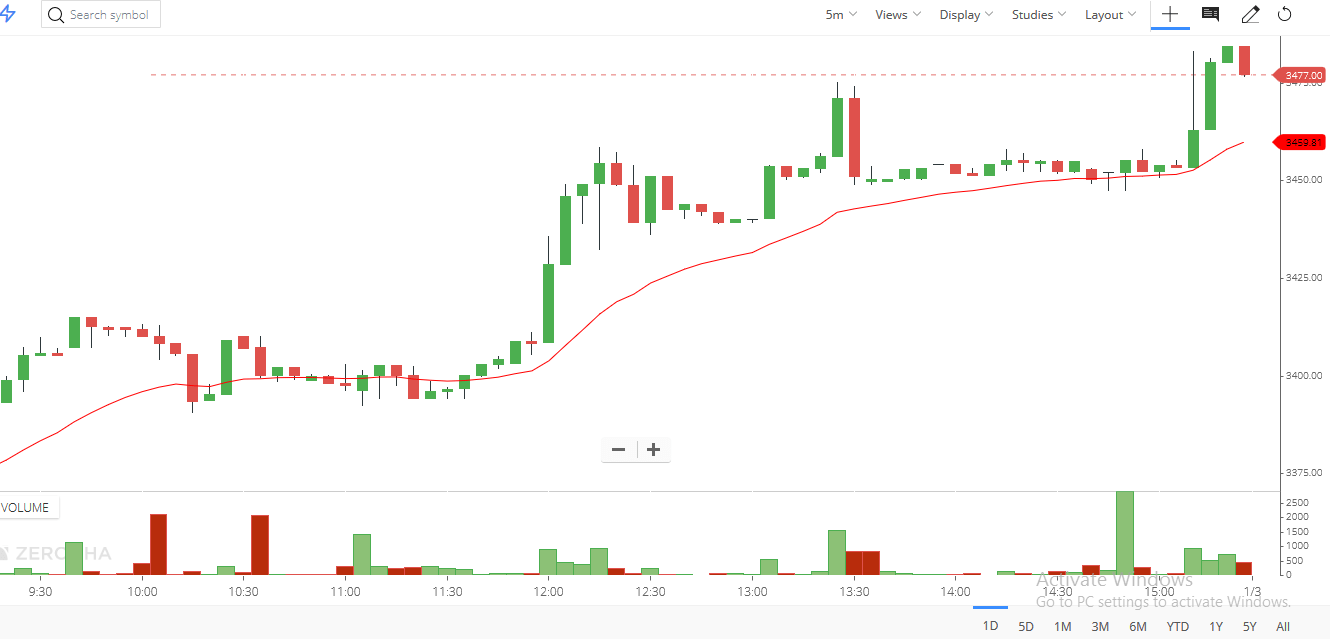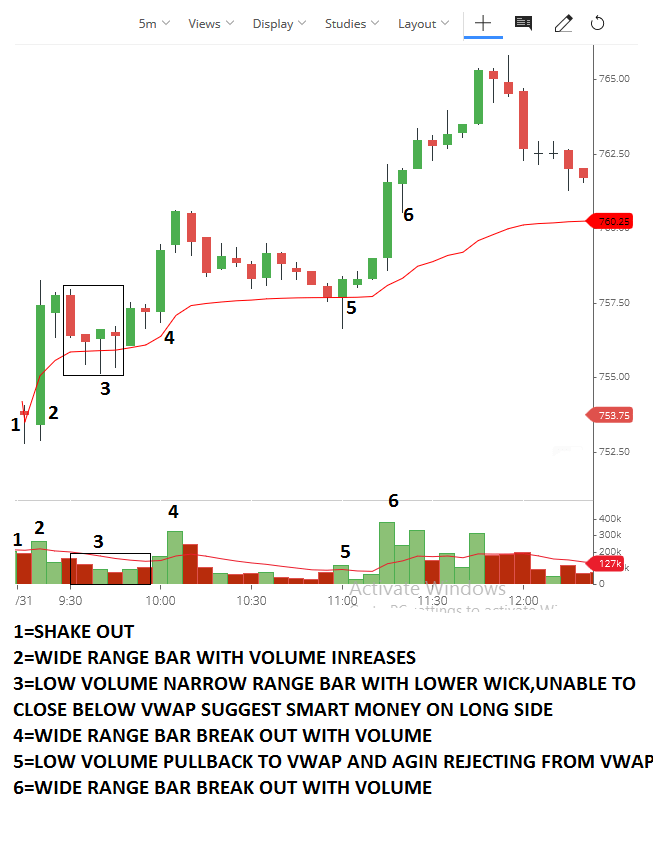 Trend aliran rendah / berombak
Weak uptrend/choppy trend
 Dalam aliran menaik yang lemah, pembeli dan penjual mempunyai kawalan yang hampir sama, dengan pembeli mempunyai sedikit kelebihan.
 Anda boleh menjangkakan pasaran akan mengalami penurunan dan perdagangan yang tinggi melebihi 20EMA.
 Umumnya tindakan harga berombak
 Pasaran keluar dari tahap tinggi hanya untuk mengekori kembali jauh lebih rendah (yang membuatnya terdedah kepada penembusan palsu) Penarikan balik seringkali menerobos bidang permintaan kecil (aliran menaik) atau penawaran kecil (aliran menurun)
 Sebilangan besar harga terbuka akan menjadi 50% atau lebih dari julat bar sebelumnya
 Tutup mungkin tidak bergerak ke arah bar sebelumnya
 Bar baru dibuka dan ditutup tidak dekat ekstrem, yang bermaksud ekor
 Paparkan ketidaktentuan
In a weak uptrend, both buyers and sellers are almost equal control, with the buyers having a slight advantage.
You can expect the market to have steep pullbacks and trades beyond the 20EMA.
Generally choppy price action
The market breaks out of the highs only to retrace back much lower (which makes it prone to false breakout). Pullbacks often breakthrough areas of minor demand (uptrend) or minor supply (downtrend)
Majority of open prices will be into 50% or more of the prior bar range
Close may not move in direction of the previous bar
New bar open and close not near extremes, meaning tails
Display uncertainty
Cara terbaik untuk memasuki trend ini adalah pada Support atau Resistance.
The best way to enter this trend is at Support or Resistance.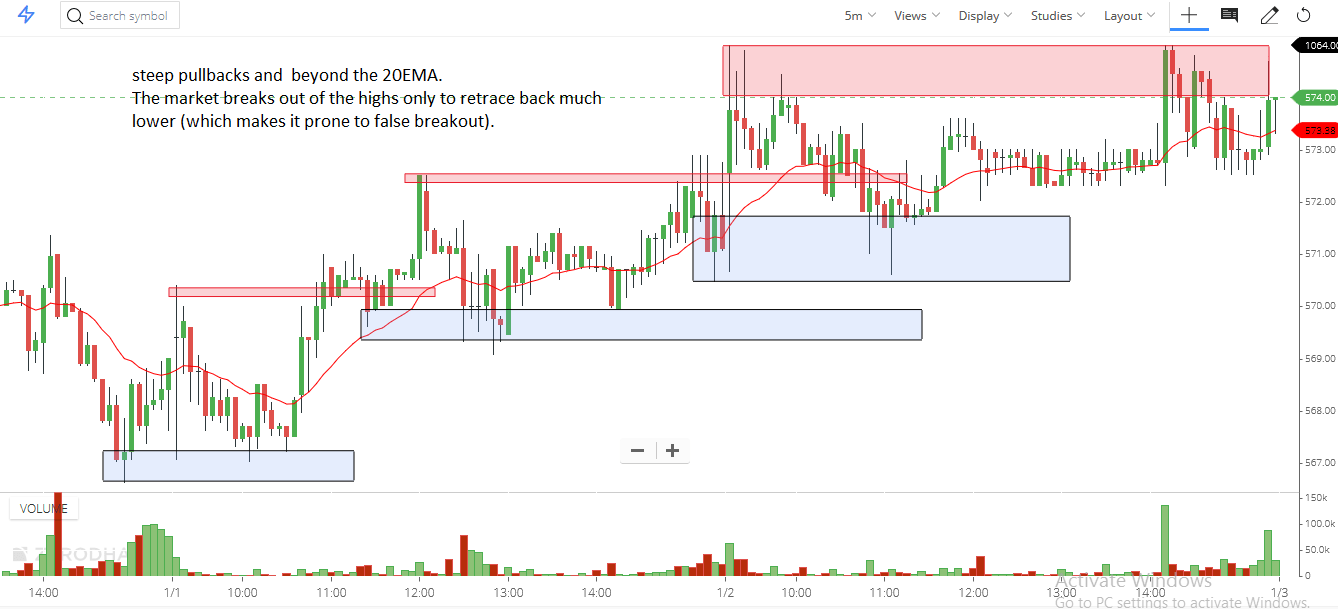 Analyze yourself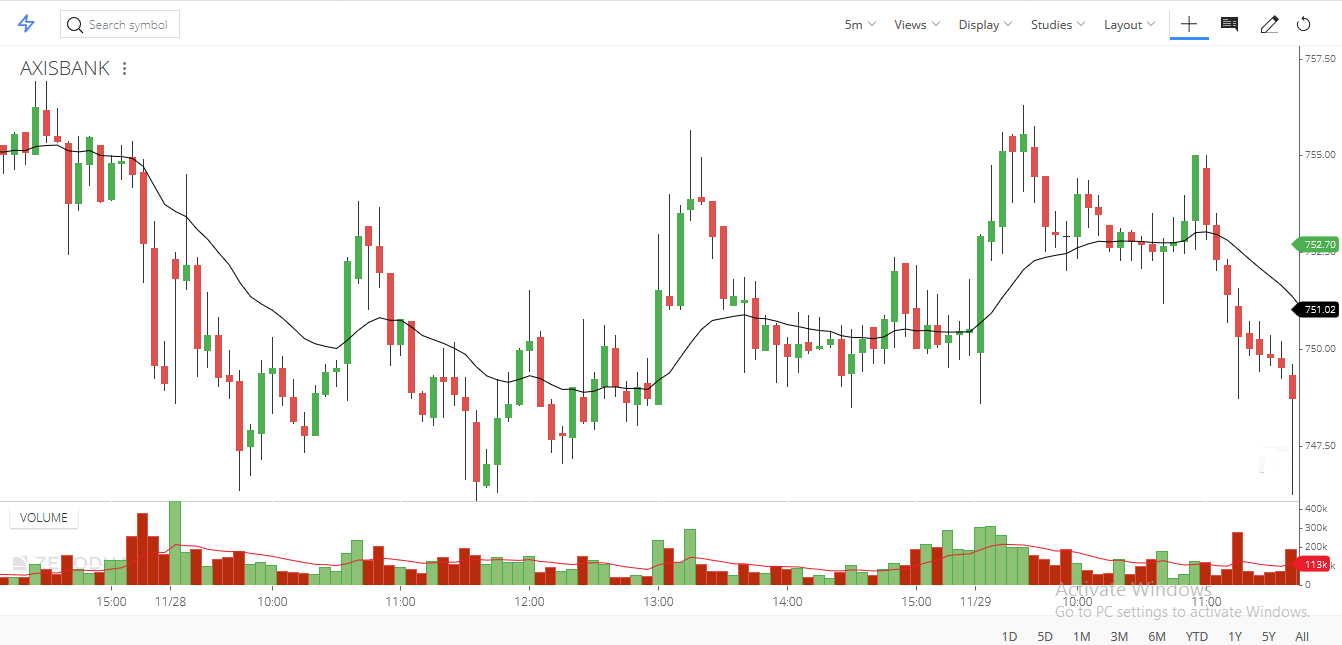 Tick by Tick: Secrets to Day Trading Success Class 2: Technical Analysis
PENGEDARAN
DISTRIBUTION
SM akan memanfaatkan harga yang lebih tinggi yang diperoleh dalam rali untuk mengambil keuntungan dengan mula menjual kembali saham tersebut kepada peniaga / pelabur yang tidak berpengetahuan
SM will take advantage of the higher prices obtained in the rally to take profits by beginning to sell the stock back to the uninformed traders/investors
SEMUA MAKLUMAT YANG DIBERIKAN DI ATAS ADALAH DIKEMBALIKAN UNTUK PENGEDARAN DAN FASA PENUTUP

ALL THE INFORMATION PROVIDED ABOVE ARE REVERSE FOR DISTRIBUTION AND DECLINE PHASE
MUAT TURUN
DOWNTREND
Harga menjadikan Rendah Tinggi (LH) dan Rendah Rendah. (LL)
Price makes Lower High (LH) and Lower Low. (LL)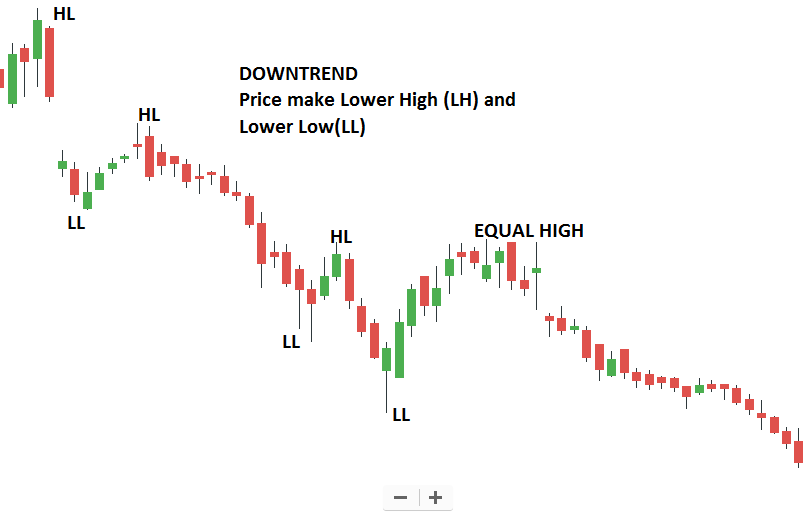 Bilakah trend berakhir?
When does a trend end?
Trend menaik secara rasmi apabila saham telah meletakkan dua tertinggi dan dua rendah yang rendah dalam jangka masa tertentu. Trend menurun secara rasmi apabila saham telah meletakkan dua tahap terendah dan dua tertinggi dalam jangka masa tertentu.
An uptrend is officially over when the stock has put in two lower highs and two lower lows in a particular time frame. A downtrend is officially over when the stock has put in two higher lows and two higher highs in a particular time frame.
Dalam artikel seterusnya, saya akan membincangkan Analisis Rangka Waktu Berganda secara terperinci. Di sini, dalam artikel ini, saya cuba menerangkan Cara Berdagang dengan Trend secara terperinci. Saya harap anda menikmati artikel How to Day Trade with Trend ini. Sila sertai Saluran Telegram saya untuk mengetahui lebih lanjut dan menghilangkan keraguan anda. https://t.me/tradingwithsmartmoney.
In the next article, I am going to discuss Multiple Time Frame Analysis in detail. Here, in this article, I try to explain How to Day Trade with Trend in detail. I hope you enjoy this How to Day Trade with Trend article. Please join my Telegram Channel to learn more and clear your doubts. https://t.me/tradingwithsmartmoney.