How to Identify Supply & Demand Zones on Price Charts
Sangat mudah untuk melihat penawaran dan permintaan pada carta dalam jangka masa tertentu, setelah kita memahami keseimbangan dan ketidakseimbangan penawaran dan permintaan. / It's easy to see supply and demand on charts in any timeframe, once we understand supply and demand balance and imbalance.

keseimbangan penawaran dan permintaan
Pertama, kita mencari zon seimbang. Ini adalah zon penyatuan harga. Ini mewakili pembeli dan penjual yang tenteram dan seimbang. Setiap produk yang ditawarkan pada harga ini mencari pembeli. Untuk setiap permintaan untuk membeli, ada penjual. Harga tidak dirundingkan dan semua orang berpuas hati dengan tahap dan stok harga. / First, we look for a balanced zone. This is a ranging consolidation zone of price. It represents buyers and sellers who are at peace and in balance. Every product offered at this price finds a buyer. For every demand to buy, there is a seller. The price is not negotiated and everyone is happy with price levels and stocks.

zon seimbang dalam forex
Seterusnya, kami mencari penembusan julat tersebut. Jika pecah ke atas, ini menunjukkan peningkatan permintaan dan kekurangan penawaran yang mencukupi. Sekiranya ia pecah lebih rendah, itu menunjukkan peningkatan penawaran dan pembeli mengurangkan permintaan mereka. / Next, we look for a breakout of that range. If it breaks out upward, it represents an increasing demand and a lack of sufficient supply. If it breaks out lower, that represents an increasing supply and buyers reducing their demand.

Cara mengenal pasti zon penawaran dan permintaan

Cara mengenal pasti zon penawaran dan permintaan pada carta harga
Cara Mengenal Zon Permintaan pada Carta Harga / How to Identify Demand Zones on Price Charts
Untuk mengenal pasti zon permintaan pada carta, kami mencari lilin besar atau rangkaian lilin ke arah yang sama bergerak ke atas dan jauh dari zon harga berkisar. Apabila ini berlaku, kawasan di bawah titik di mana lilin menembusi badan dua lilin terakhir adalah zon permintaan. Seperti yang anda lihat dalam grafik. / To identify a demand zone on a chart, we are looking for a large candle or series of candles in the same direction moving up and away from a ranging price zone. When this occurs, the area underneath the point where the candle breaks through the body of the past two candles is a demand zone. As you can see in the graph.
Cara Mengenal Zon Penawaran pada Carta Harga
How to Identify Supply Zones on Price Charts
Kaedah untuk mengenal pasti zon bekalan pada carta serupa dengan mengenal pasti zon permintaan, hanya terbalik. Anda akan mencari lilin besar atau rangkaian lilin yang jatuh di luar badan dua lilin sebelumnya ke arah bawah. Kawasan di atas ini adalah zon bekalan. / The method for identifying supply zones on charts is similar to identifying demand zones, only reversed. You will be looking for a large candle or series of candles that fall beyond the bodies of the previous two candles in a downward direction. The area above this is a supply zone.
Pada ketika ini, kami mencari pergerakan yang signifikan ke arah lilin besar. Semakin kuat pergerakannya, semakin kuat zon permintaan atau penawaran. Ini juga menunjukkan bahawa harga akan bergerak ke arah yang sama sekali lagi apabila harga kembali ke tahap ini pada masa akan datang. / At this point, we are looking for a significant move in the direction of the large candle. The stronger the move, the stronger the demand or supply zone is. It also suggests that the price will move in the same direction again when the price returns to this level in the future.
Kami mahu harga menjauh sebentar. Sekiranya ia datang kembali, itu bukan langkah yang signifikan. Dengan kata lain, kami mahu langkah itu penting dari segi harga dan masa. Kami sekarang tahu di mana untuk memasuki pasaran dan di mana untuk menetapkan stop-loss dan take-profit kami. / We want the price to stay away for a while. If it comes right back, it is not a significant move. In other words, we want the move to be significant in both price and time. We now know where to enter the market and where to set our stop-loss and take-profit.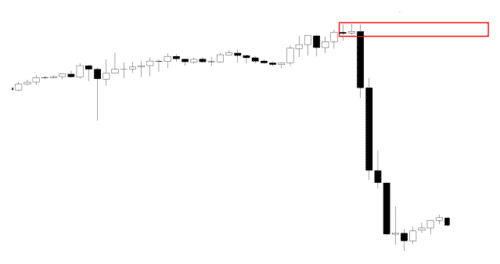 Cara Perdagangan Zon Penawaran dan Permintaan
How to Trade Supply and Demand Zones
Merancang Kemasukan / Planning The Entry
Cukup cukup, dengan menggunakan pemahaman tentang penawaran dan permintaan, kita akan selalu membeli rendah dan menjual tinggi – membeli di zon permintaan dan menjual di zon penawaran. Oleh itu, kami akan membeli berbanding arah harga bergerak, kerana kami mempunyai perkiraan yang baik untuk kapan harganya akan berubah. / Simply enough, using the understanding of supply and demand, we would always be buying low and selling high — buying at demand zones and selling at supply zones. Therefore, we will be buying against the direction the price is moving, because we have a good estimation for when the price is about to reverse.
Titik masuk untuk pesanan adalah pada tahap pelarian zon. Ini dikenali sebagai tahap asal. Berfikir dari segi penawaran dan permintaan, tahap pelarian adalah di mana kita dapat melihat pengesahan ketidakseimbangan. Satu sisi mempunyai tangan atas di sisi lain. / The point of entry for the order is at the breakout level of the zone. This is known as the origin level. Thinking in terms of supply and demand, the breakout level is where we can see a confirmation of imbalance. One side has the upper hand on the other. 
Seperti yang dijelaskan di atas, setelah ketidakseimbangan berlaku, pesanan menunggu untuk dipenuhi pada tahap harga ini. Oleh itu, kami mempunyai kelebihan statistik untuk menganggap ketidakseimbangan harga akan berlaku pada tahap itu sekali lagi. / As explained above, once an imbalance occurs, orders are waiting to be filled at this very price level. So we have a statistical edge to assume another price imbalance will occur at that level once again. 

Cara Perdagangan Zon Penawaran dan Permintaan
Hentikan Kerugian
Stop Loss
Stop loss harus diletakkan tepat di luar hujung zon yang melampau. Tahap harga ini dikenali sebagai asas. / The stop loss should be placed just beyond the extreme end of the zone. This price level is known as the base.
Untuk zon bekalan, ini adalah terendah candle yang dihasilkan oleh candle besar dan kumpulan candle yang berdekatan dengannya. / For a supply zone, this would be the extreme low produced by the large candle and the group of candles near it.
Untuk zon permintaan, ini adalah lilin yang tertinggi yang dihasilkan oleh candle besar dan kumpulan candle di sekelilingnya. Titik ini sesuai dengan bahagian atas zon permintaan dan bahagian bawah zon penawaran. / For a demand zone, this would be the extreme high produced by the large candle and the group of candles around it. This point corresponds with the top of a demand zone and the bottom of a supply zone.
Mengambil keuntungan
Take-Profit
Take-profit pertama adalah tahap permintaan pertama ketika shorting dan tahap sokongan pertama ketika jangka masa panjang. Oleh itu, apabila tahap sokongan baru terbentuk, anda harus mengatur perdagangan dan menunggu tahap permintaan seterusnya terbentuk. Setelah terbentuk, anda akan menetapkan ambil untung – sama ada separa atau penuh. / The first take-profit is the first demand level when shorting and the first support level when going long. So, when a new support level forms, you should set up your trade and wait for the next demand level to form. Once it has formed, you would set up a take-profit — whether partial or full.
Mungkin jika perdagangan anda bertentangan dengan trend yang lebih besar, adalah wajar untuk menutup kedudukan sepenuhnya. Atau anda hanya boleh menutup sebahagian perdagangan. Kemudian apabila anda mencapai tahap permintaan atau penawaran baru dalam batasan stop-loss semasa, anda boleh memasuki perdagangan baru – dan seterusnya. / Perhaps if your trade is against the larger trend, it would be prudent to close the position entirely. Or you could only close out a portion of the trade. Then when you hit a new demand or supply level within the constraint of the current stop-loss, you could enter a new trade — and so on.

Penawaran dan permintaan Take-Profit
Vice Versa
Teori yang sama berlaku untuk tindakan sebaliknya. / The same theory holds true for the reverse action.
Apabila jumlah besar dikumpulkan pada tahap di atas harga, penawaran meningkat. Ini boleh menyebabkan harga turun dengan mendadak ketika mencecah zon bekalan. / When large volumes are gathered at a level above the price, the supply increases. This can cause the price to drop sharply when it hits the supply zone.
Pedagang yang terlibat dalam penawaran dan perdagangan yang menuntut seperti ini perlu memerhatikan dua tahap penting ini dalam carta mereka. Zon permintaan dan zon penawaran. / Traders engaging in supply and demanding trading like this need to be on the lookout for these two important levels in their charts. The demand zone and the supply zone.
Limit Order – Kaedah Tetapkan dan Lupakan
Limit Orders – Set and Forget Method
Perdagangan forex penawaran dan permintaan berdasarkan pada harga yang telah ditentukan. Inilah keindahan dan kekuatan SD perdagangan. Ini memberikan, dengan kebarangkalian dan ketepatan yang tinggi, lokasi di mana harga akan bertindak balas pada masa akan datang. / Supply and demand forex trading is based on the predefined price. This is the beauty and the power of trading SD. It provides, with high probability and accuracy, the location where the price will be reacting in the future.
Dengan maklumat ini, akan sangat mudah untuk menetapkan pesanan tertunda yang akan dipicu secara automatik setelah harga mencapai tahap harga di masa depan. Ini memungkinkan kita untuk mengatur perdagangan menggunakan perintah batas, dan membiarkan pasar berkembang dengan kecepatannya sendiri. Anda boleh menunggu dengan selesa agar perdagangan anda dicetuskan, kapan pun ia berlaku, tanpa usaha lebih lanjut. / With this information, it would be very simple to set pending orders to be automatically triggered once the price hits a future price level. This allows us to set up trades using limit orders, and let the market develop at its own pace. You can wait in comfort for your trades to be triggered, whenever it happens, with no further effort.
Beli Pesanan Had
Buy Limit Orders
Setelah tahap pengambilan untung terbentuk, anda tidak akan menghalang anda untuk membuat pesanan had beli untuk memasuki posisi ketika harga kembali ke tahap penawaran yang telah dikenalpasti. / Once a take-profit level has formed, you have nothing stopping you from setting up a buy limit order to enter the position when the price returns to the identified supply level.
Oleh kerana anda mengetahui semua parameter utama untuk perdagangan. anda boleh membuat pesanan had dan menentukan kemasukan, menghentikan kerugian dan mengambil untung. / Since you know all the key parameters for the trade. you can simply set up limit orders and specify the entry, stop loss and take-profit.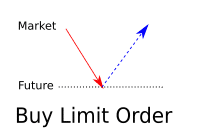 Membeli penawaran dan permintaan Pesanan Had
Jual Pesanan Had
Sell Limit Orders
Begitu juga dengan pesanan had beli, anda dapat mengatur pesanan had untuk memasukkan pesanan pasar jual secara automatik ketika harga masuk kembali ke zon permintaan. / Similarly to the buy limit order, you can set up a limit order to automatically enter a sell market order when the price re-enters the demand zone. 
Untuk meringkaskannya, cari pergerakan harga yang mempercepat perjalanan jauh dan tinggal lama. Apabila harganya kembali ke tahap asal, kemungkinan besar akan naik kembali. / To sum it up, look for a price move that speeds away travel far away and stays away for a long time. When the price arrives back to the original level, the odds are high that it will go back up again.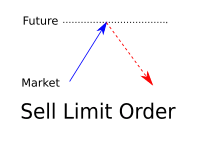 Jual dan penawaran Pesanan Had
Kemasukan Pengesahan
Confirmation Entry
Kaedah "set dan lupa" mempunyai beberapa kelemahan. Zon penawaran dan permintaan tidak akan selalu bertindak balas dengan pembalikan. Kadang kala, reaksi akan lemah dan cepat. Terdapat beberapa peristiwa yang dapat menghilangkan zon SD, seperti siaran berita ekonomi atau bahkan kesalahan dalam analisis kami. / The "set and forget" method has some disadvantages. A supply and demand zone will not always react with a reversal. Sometimes, the reaction will be weak and quick. There are several events that can wash out SD zones, such as economic news releases or even an error in our analysis.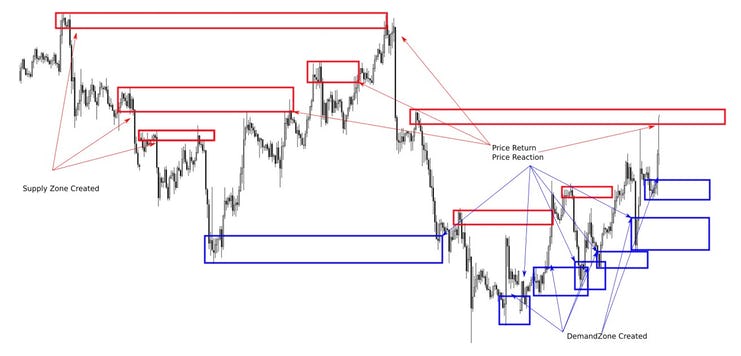 zon penawaran dan permintaan Pengesahan Entri (1)
Kaedah yang baik untuk mengatasinya adalah dengan menunggu pengesahan bahawa pengesahan zon adalah "merah panas." Idea yang baik untuk pengesahan adalah menunggu reaksi pertama di tahap tersebut, untuk melihat apakah harganya ditolak jauh dari tahap itu. Jika ya, tunggu penarikan balik dan turun semula. Sekiranya tidak, biarkan sahaja. / A good method to overcome this is to wait for a confirmation that validation of the zone is "red hot." A good idea for confirmation is to wait for the first reaction on the level, to see if the price is strongly pushed away off that level. If it is, wait for a pullback retracement and hop in. If not, leave it alone. 
Petunjuk penawaran dan permintaan mt4 automatik
Automatic mt4 supply and demand indicator
Kami melampirkan petunjuk pengenal penawaran dan permintaan automatik untuk MT4. Harap maklum bahawa ini adalah petunjuk yang sensitif terhadap jangka masa. Itu tidak menunjukkan semua tahap kunci yang berkaitan. Mungkin juga memberikan tahap yang terlalu banyak. Oleh itu, gunakannya hanya setelah anda memahami cara menggambar tahap SD secara manual, dan jangan bergantung pada petunjuk ini untuk berdagang. / We are attaching an automatic supply and demand identifier indicator for MT4. Please note that it is an indicator that is timeframe sensitive. It doesn't show all of the relevant key levels. It may also provide too many levels. Therefore, use it only after you have a good understanding of how to manually draw SD levels yourself, and don't blindly depend on this indicator for trading.

Penunjuk SD automatik forex
Supply and Demand Forex pros and cons
Kelebihannya
The Pros
Bahagian yang baik mengenai perdagangan dalam sistem penawaran dan permintaan adalah tahap harga yang telah ditentukan yang bermaksud anda menetapkannya dan menunggu. Ini memberi anda rehat yang pantas dari skrin tanpa perlu memantau setiap pergerakan yang menunggu untuk melakukan perdagangan. / The nice part about trading in a supply and demand system is that the price levels are predefined which means you set them and wait. This gives you a well-deserved break from the screen without having to monitor every single movement waiting to make a trade.
Berkaitan dengan masa penyaringan, ketika anda berdagang dengan kaedah ini, anda juga dapat melihat pergerakan harga dengan akal dan logik. Terdapat permasalahan yang jelas ketika peniaga melakukan jual beli di zon penawaran dan permintaan. / Related to screening time, when you trade with this method, you also clearly see price move with reason and logic. There are clear machinations at play when traders are buying and selling within supply and demand zones.
Sebabnya jelas dan logik bermula pada awal artikel. Kaedah ini diatur oleh mungkin prinsip paling asas dalam teori ekonomi. / The reason it's clear and logical goes back to the beginning of the article. The method is governed by perhaps the most fundamental principle in economic theory.
Kekurangannya
The Cons
Sekiranya anda berjaya melaksanakan strategi ini, tidak ada banyak kekurangan di sini. Satu-satunya perkara yang perlu diperhatikan ialah kaedah ini bukan rancangan perdagangan yang tersendiri. Perdagangan penawaran dan permintaan harus digabungkan sebagai sebahagian daripada strategi pasaran anda yang lebih besar dan lebih komprehensif.
If you can successfully execute this strategy, there aren't many cons here. The only thing to really be aware of is that this method isn't a stand-alone, trading plan in itself. Supply and demand trading should be incorporated as part of your larger, more comprehensive market strategy.
Perbekalan dan Permintaan Forex Kesimpulan
Supply and Demand Forex Conclusion
Teknik perdagangan Penawaran dan Permintaan, menggunakan tahap sokongan dan rintangan, mempunyai kelebihan besar. Ini dapat diperdagangkan sebagai "set dan lupa" dengan pesanan tertunda. Anda mengetahui semua nilai perdagangan lebih awal (masuk, berhenti rugi, ambil untung) dan ia memberikan RRR yang hebat (nisbah risiko pulangan).
The Supply and Demand trading technique, using support and resistance levels, has great advantages. It can be traded as "set and forget" with pending orders. You know all the trade values ahead of time (entry, stop loss, take-profit) and it provides a great RRR (return-risk ratio).
Walau bagaimanapun, seperti semua teknik, ia mesti dipraktikkan dan dikuasai. Terdapat banyak peringatan yang perlu diberi perhatian. Ia memerlukan masa untuk belajar bagaimana menangani semuanya. Kami menasihati anda untuk belajar lebih banyak dan memahami bahawa tidak semudah yang disangka, dan bukan strategi perdagangan sistematik yang murni. Ia memerlukan pembelajaran yang lebih mendalam.
However, like all techniques, it must be practiced and mastered. There are many caveats to be aware of. It takes time to learn how to handle them all. We advise you to learn more and understand that it is not quite as simplistic as it seems, nor is it a pure systematic trading strategy. It requires deeper learning.